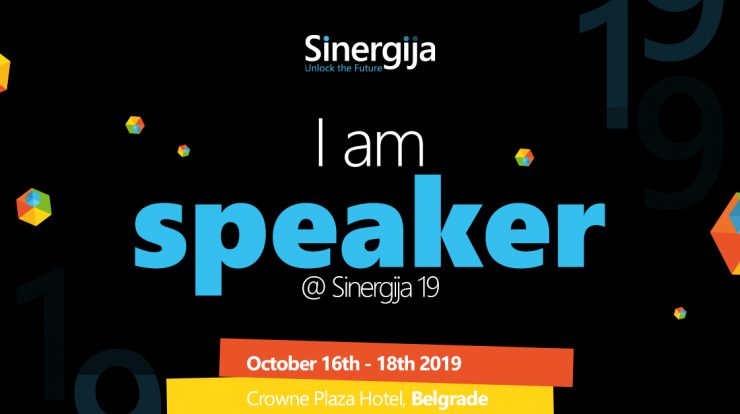 End of the year is conference season for me and I am starting with Sinergija in Belgrade with very interesting session on Azure high availability but from Azure data center perspective and how it reflects on customers that need their workloads to be highly available or they want to utilize disaster recovery services offered by Azure public cloud.
Visit my session and lets discuss what is and what can be improved. Share your experiences from the field and hopefully learn something new. Jump over to official website and book your spot https://sinergija.live/en/lectures/33/azure-i-arhitektura-visoke-dostupnosti .
One week later you can find me on Microsoft Community conference in Sarajevo. This is one of my favorite conferences where everything is in relaxed mode. I will be redelivering same session as in Belgrade, probably adjusted with attendees input from Sinergija.

Register now because conference is free and number of seats is limited.
Last but not least, in December I have an honor to be co-organizer and technical reviewer for one of the best tech conferences in the region. Advanced technology Days steps boldly into 15th year of existence and it shows no wear or tear.

Register now and enjoy two days of pure tech fun!
Hope to see you on some of there conferences, feel free to stop by and talk.